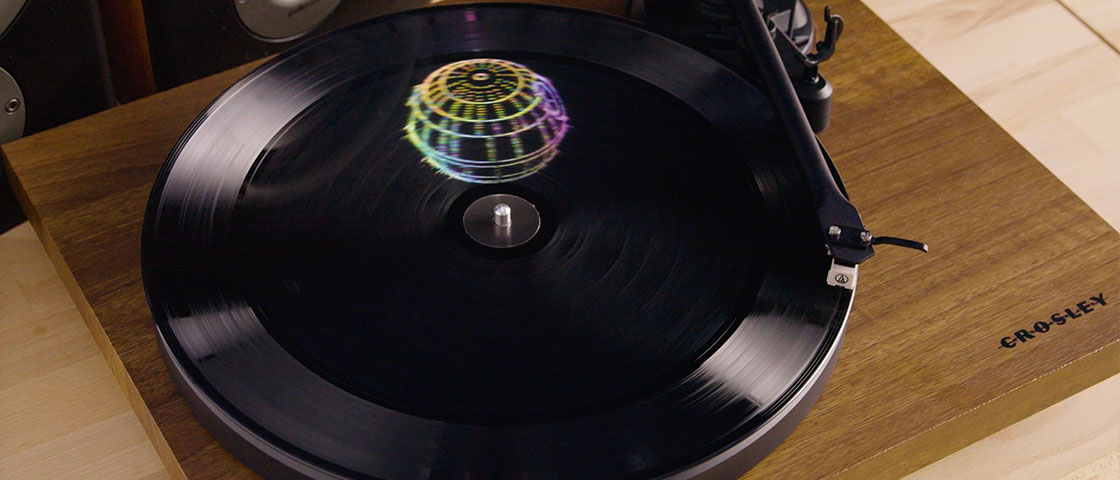 Vinyl can be eye candy as well as ear candy
August 11, 2020
A good vinyl record shouldn't pop when it comes to sound, but who doesn't love an album that pops visually? Records can be so much more than functional music carriers… they can be works of art.
Picture discs have been around, in some form or another, since the early 20th century, when you could find records with picturesque postcards glued on top. In the 1920s and '30s, picture discs were mostly cardboard and plastic, but after World War II the technology of fixing an image onto a music disc began to improve. The concept really took off in the 1970s, with top artists like Pink Floyd and Black Sabbath getting optically creative. In 1978, a posthumous tribute album to Elvis Presley, featuring The King's image on both sides, sold like hotcakes.
It wasn't long before picture discs and color vinyl led to other innovations, including messages etched into the vinyl and die-cut records shaped like hearts (Madonna) and pianos (Elton John) and just about anything a clever artist could imagine.
Walt Disney got into the game from the start. The song "Mickey Mouse and Minnie's in Town" was pressed as a picture disc in 1934, and over the ensuing decades many soundtracks and story albums on Disneyland Records popped with colorful scenes from Geppetto's workshop or Cinderella's magical transformation.
With the recent resurgence of vinyl collection, that tradition continues with new, cinematic picture disc pressings of everything from the Pirates of the Caribbean attraction soundtrack and Haunted Mansion, featuring those famous hitchhiking ghosts, to the marvelous cast assembled on top of Alan Silvestri's score for Avengers: Endgame.
You want royal thingamabobs? We've got plenty. From Ariel (on The Little Mermaid soundtrack) to Belle (Beauty and the Beast), from Cinderella to Tiana (The Princess and the Frog). And we've got other whozits and whatzits galore—including a shockingly red vinyl version of the Who Framed Roger Rabbit? soundtrack, a literally gold High School Musical album, and 180 gram purple vinyl for Marvel's Jessica Jones.
For a cleverly contoured spin, you can find die-cut picture discs shaped like Baby Groot—playing tracks by David Hasselhoff and Tyler Bates from Guardians of the Galaxy: Vol. 2—and Carl Frederickson's balloon-lifted house from Up, which spins music from Michael Giacchino's Oscar®-winning score.
But for technologically advanced album experiences, no musical universe makes more sense than Star Wars. In addition to eye-popping picture discs for John Williams' Oscar-nominated score for Star Wars: The Rise of Skywalker and a die-cut Porg playing music from The Last Jedi, the galaxy far, far away sent a space-age wonder with A New Hope box set —featuring a holographic spinning Death Star, hand-etched by Tristan Duke of Infinity Light Science.
Most recently "The Child," the breakout phenomenon from The Mandalorian on Disney+ (nominated for 15 Emmy® Awards including best drama), received his own die-cut disc. When you put the big-eyed green infant on your turntable, adorably swaddled in his levitating cradle, you'll hear the infectious theme from Ludwig Göransson's Emmy-nominated score.
All of these visually popping records can be found at DisneyMusicEmporium.com, along with a bounty of other cool products. This National Vinyl Record Day, take some for a spin!