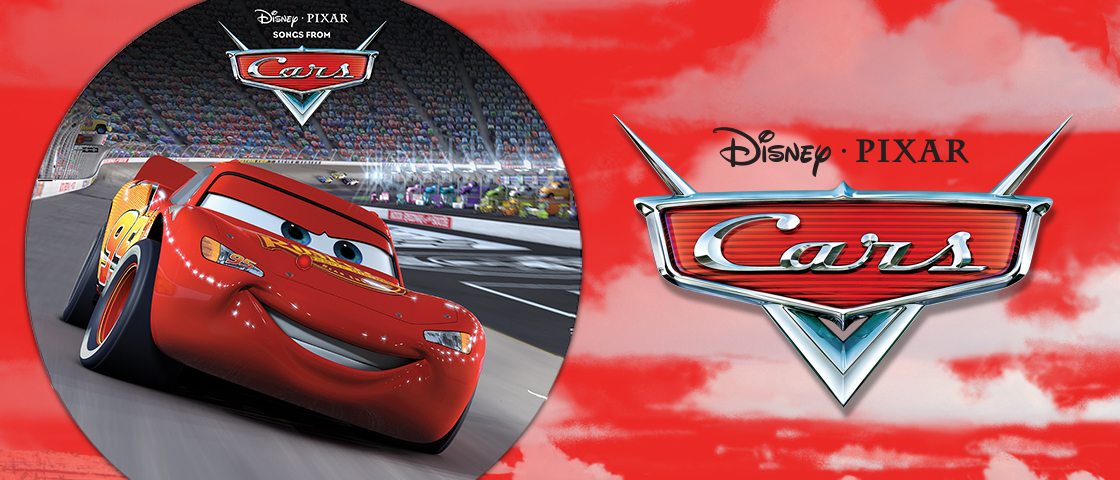 Celebrate DME Day with New Tunes and Vintage Songs from Cruella to Cars, Plus a Huge Birthday Sale
May 24, 2021
We're in celebration mode at Disney Music Emporium because… it's our birthday! June 24th is DME Day, and our big gift is actually a present to you—a blowout sale with 30 percent off across the entire store and announcements about exciting upcoming products. And everyone's invited!
June 2021 also marks the 15th anniversary of Cars, and we're commemorating the musical adventures of Lightning McQueen and friends with a new picture disc vinyl release of the song soundtrack.
Alongside composer Randy Newman's Oscar®-nominated song "Our Town," performed by James Taylor, are classic tunes by Chuck Berry and Hank Williams and instant classics like Sheryl Crow's "Real Gone," Rascal Flatt's version of "Life is a Highway," and Brad Paisley's "Find Yourself." It's the perfect, nostalgic road trip music for traveling back in time down Route 66.
Somewhere between nostalgia and 2021 is Cruella. The origin story of the infamous villain from One Hundred and One Dalmatians, starring Emma Stone as the future felon, boasts a soundtrack that's a bit of a time machine itself—not least because it's being released on the throwback cassette format.
The movie is set in 1970s London, and director Craig Gillespie flooded those grungy streets with evocative songs by dozens of artists like Supertramp ("Bloody Well Right"), the Bee Gees ("Whisper Whisper"), Nina Simone ("Feeling Good"), and Queen ("Stone Cold Crazy"). "It's just so much fun with Cruella's character," says Gillespie. "She's fully ingrained in this punk sensibility, and there's so much music to be had for that." Says Stone: "The music in this movie was an integral part of the process."
The album kicks off with a new song by Florence + The Machine that's basically a swaggering counterargument to the Disney songbook standard "Cruella de Vil," which was (fictionally) written by one of the human victims of Cruella's puppy-thieving schemes. "Call Me Cruella" gives the mic back to the "original criminal, dressed to kill," and over driving guitars Florence — a six-time Grammy® nominee from London — channels the character, impassionately singing: "I tried to be sweet, I tried to be kind… but I feel much better now that I'm out of my mind."
Florence collaborated with the score's composer, Nicholas Britell, to try and capture the "raw rock aesthetic" of that period, according to the Oscar-nominated composer of Moonlight and If Beale Street Could Talk. "We recorded everything using all vintage gear and analog tape at Abbey Road and AIR Studios in London," says Britell, "melding orchestral elements with electric guitars and basses, organs, keyboards, and drums."
The Cruella soundtrack, available on cassette, is just one of the many gems at Disney Music Emporium. And remember to swing by on June 24th for the festivities of DME Day! It's going to be a musical summer.