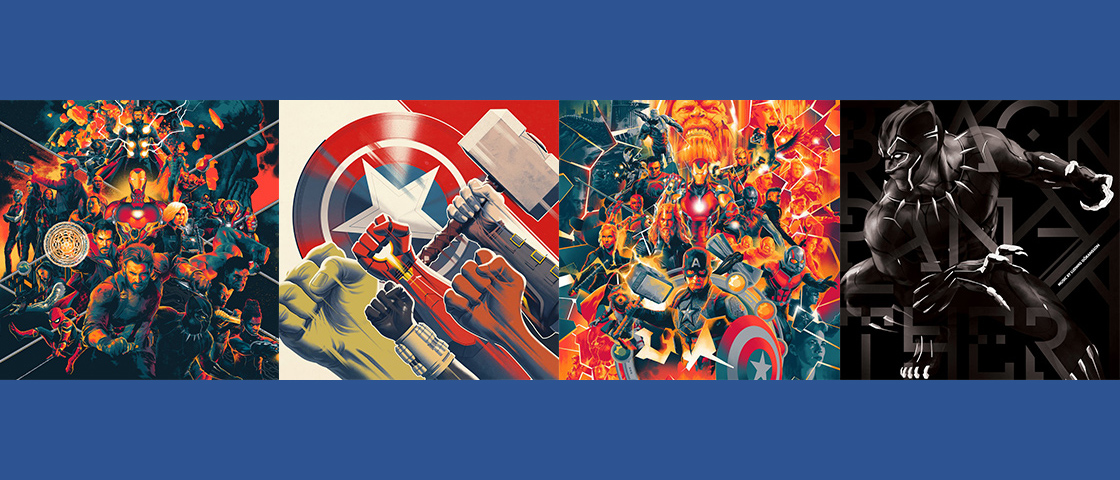 A New Year Means New Vinyl
January 26, 2021
A new year means new film music, and Disney Music Emporium has some vinyl gems to ring in 2021—from vintage tunes to modern classics.
Everybody wants to be a cat after watching The Aristocats, the feline feature directed by Disney legend Wolfgang Reitherman and starring the familiar voices of Phil Harris as Thomas O'Malley the alley cat, Sterling Holloway as the mouse Roquefort, and Eva Gabor as the upper-classy Duchess. Although released after Walt Disney's death, in December 1970, it was originally conceived as a live-action story for the Wonderful World of Color under his watch—and it was Walt who suggested turning it into an animated film.
In their last hurrah as Disney staff composers, veterans Robert B. and Richard M. Sherman ("The Boys") contributed the songs "The Aristocats," sung by the French great Maurice Chevalier, and "Scales and Arpeggios." The all-timer jam session "Ev'rybody Wants to Be a Cat"—sung by Scatman Crothers, Harris, Thurl Ravenscroft, and a host of other hepcats—was written by Al Rinker and Floyd Huddleston, who wrote the gorgeous ballad "Love" for Robin Hood.
This beloved soundtrack, which features an original orchestral score by Disney animation master George Bruns (The Jungle Book, One Hundred and One Dalmatians), is available for the first time on vinyl. Because a cat's the only cat who knows where it's at!
And hot off the presses from our friends at Mondo come four stunning LP releases of some of the most spectacular film scores from the past few years.
John Powell had the daunting task of stepping into John Williams' shoes and accompanying a film icon in Solo: A Star Wars Story—but thankfully he had the maestro's blessing and a new Williams theme for Han Solo to boot. Powell took that melody and soared with it, honoring the spirit of Williams' ancient musical galaxy while enlivening it with his own kinetic, percussion-heavy style. The result was a score full of earworm action set pieces, aching romance, and even some new additions to the funky, otherworldly Star Wars jukebox.
Powell's brilliant score on this limited edtion two disc vinyl, features vibrant new artwork by César Moreno and is pressed on 2x 180 Gram "Hyper Space" color vinyl. It's the perfect soundtrack to blast while flying the Kessel Run with a Wookie co-pilot.
Another composer to brave the world Williams created is Ludwig Göransson, who blew everyone away with his inventive, beat-driven, spaghetti western-influenced music for The Mandalorian. The Swedish composer somehow threaded the needle between the bombastic grandeur of old Star Wars with something completely new. From the signature bass recorder motif to the use of electric guitar and electronics, culminating in the infectious Mando anthem that closes every episode, Göransson's music for the Disney+ series was instantly timeless.
Now you can spin the entire blockbuster first season again in Mondo's 8-LP box set, with each episode's score marked with lavish artwork by Paul Mann—all housed in a heavy-duty slipcase adorned with Mando's mudhorn Signet. This is the way to listen to some of the best music ever written for the "small screen."
Finally, three super new releases from the Marvel universe.
Before he traveled to the galaxy far, far away, Göransson won his first Academy Award for the Afro-centric magnum opus he composed for Black Panther. The score featured master musicians playing African instruments—including the fula flute and talking drum—and fused a cinematic orchestra and superhero melodies to traditional African rhythms. Meanwhile, the Oakland-born Killmonger moved confidently to the cool grooves of hip-hop.
Göransson's Oscar-winning score is now available on 3X 180 Gram Silver and Black Colored vinyl, adorned with eye-catching artwork by Martin Ansin and featuring liner notes by the composer himself.
The endgame of new offerings is Alan Silvestri's somber, muscular, and ultimately hopeful music for Avengers: Infinity War and Avengers: Endgame. From tragedy to light, from despair to victory, the powerhouse final chapters of this epic saga inspired equally powerful music from the Hollywood giant behind Back to the Future, Who Framed Roger Rabbit, and Forrest Gump.
Experience the operatic finale in 3-LP vinyl releases of each score, pressed on 3x 180 Gram Black vinyl and animated with dramatic artwork by Matt Taylor. Finish the war with the best-looking, best-sounding version yet of Silvestri's climactic achievement—available along with all the other titles, and many more, at the Disney Music Emporium. Start the new year with new tunes today!